This is me 2007. Day of senior prom!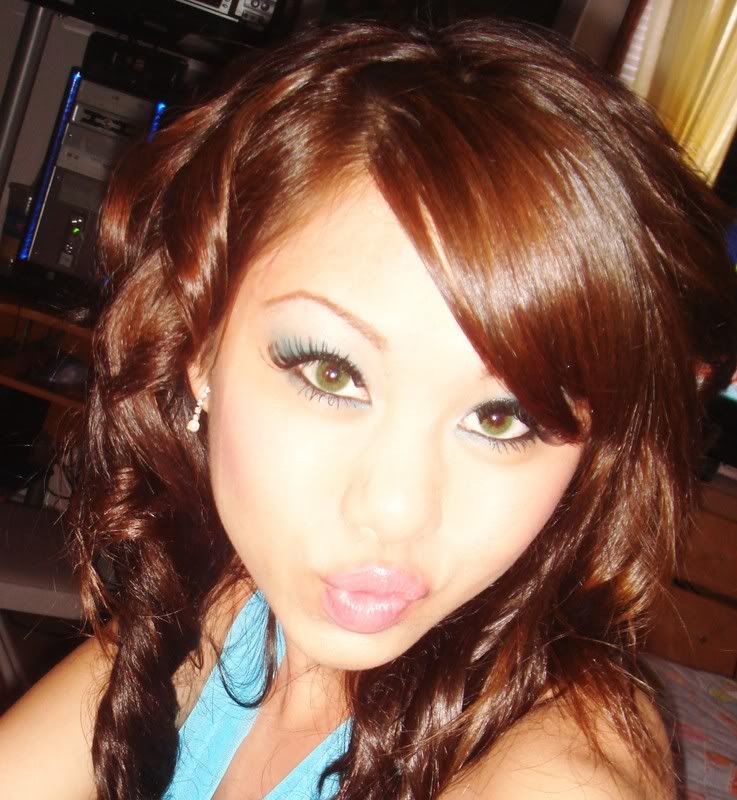 I used to wear fresh looks color contacts 2 1/2 years ago. It was great because i had gotten an eye exam first at walmart and got them fitted. Then my prescription expired and just haven't gotten the chance to get them done, i attempt so many times but failed to come up with a way to pay $108 for the exam and plus paying for the contacts itself. Whenever i had extra money to use, i like to use it wisely on things i really need. I was always curious about the circle lenses i see a lot of girls on the internet were wearing. There were even girls selling them on myspace. The girl i messaged about the circle lenses last year said i would have to get an eye exam to get fitted for the contacts i wanted. I knew that already but i also have had experienced with a place called spiderbite in the mall that would sell color contacts all the same size. They looked really fake and creepy at times haha. My fresh looks acuvue looked natural in person. I stumbled upon someones blog last night and she is currently selling circle lenses. I don't need them to make my eyes bigger altho thats pretty much the purpose of them for most asian girls. I have just always admire people with natural green or blue eyes. I asked her a few questions about the circle lenses she is selling. I was happy to find out that i didn't have to get an eye exam to get my color contacts fitted.. it was all the same size! I know.. not such a great idea, there are alot of risks with these things. I have really good eye vision but i am just too tempted. lol It was very hard choosing a color but it got easier considering i gave her 3 choices and 1 was out of stock. I was left between grey or green/blue. This is the green/blue
It's a blend of green and blue obviously. I ended up choosing this because i had green contacts for a while back then and all them green ones for circle lenses looked really fake but with a mix of blue, looks real pretty. I hope it's going to be greeaaaaat on!!
i'm supposed to get the contacts by friday and I will show you how the outcome of my Nudy 3 tone blue/green contacts!! =]
If you're interested in my blog you might also be interested in checking out the myspace i ordered my circle lenses from
http://myspace.com/doll_eyes_contacts
-Kim