Finally..my usb cable came in, about time. I'm so excited i'm posting this picture first of me and the baby mama! Yes, it was her baby shower/engagement.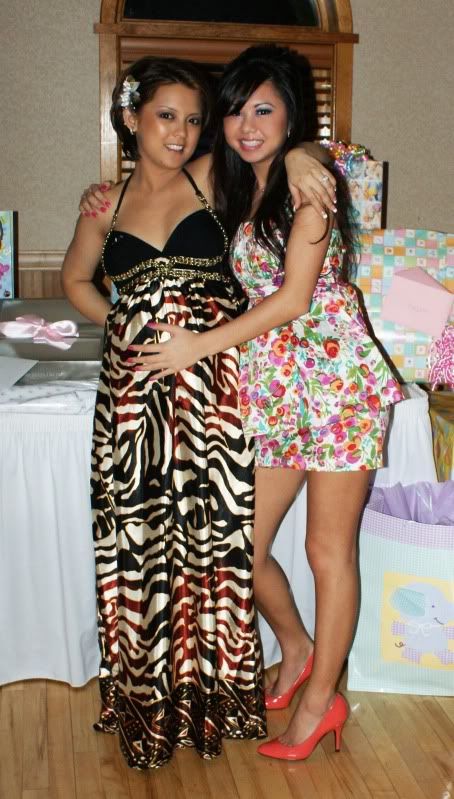 I took this picture of her outside.. isn't she beautiful and baby bump is soo cute ;)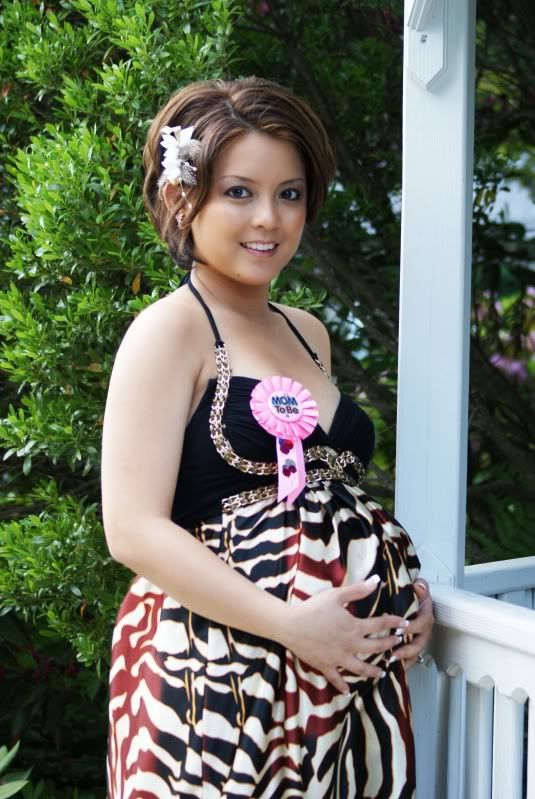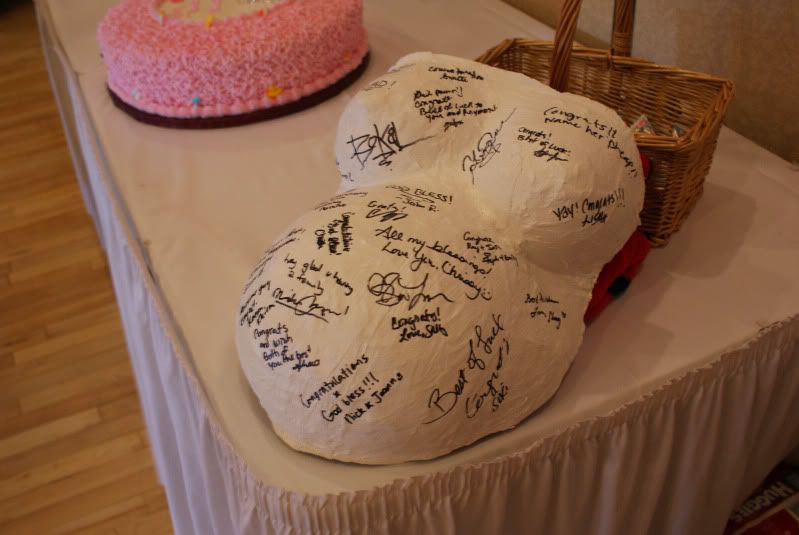 My first time seeing a baby bump casting..such a cool idea!!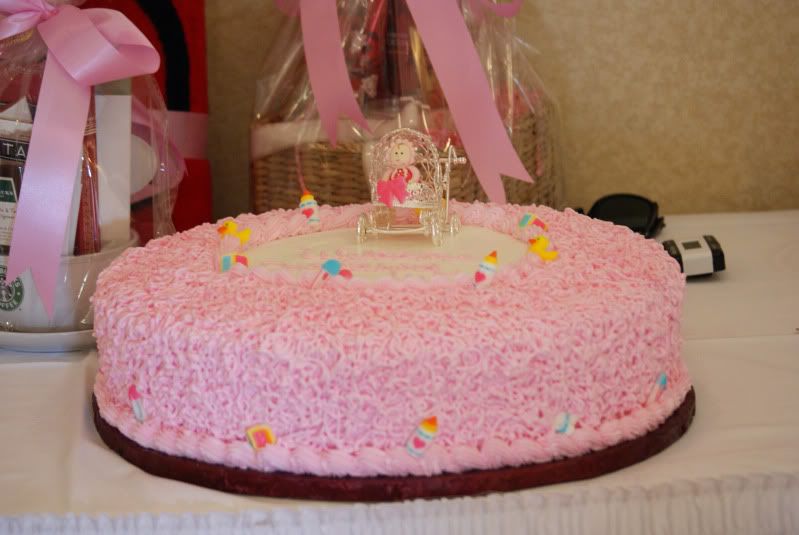 The cake was soo cute.. the little details with the lil baby bottles and duckies.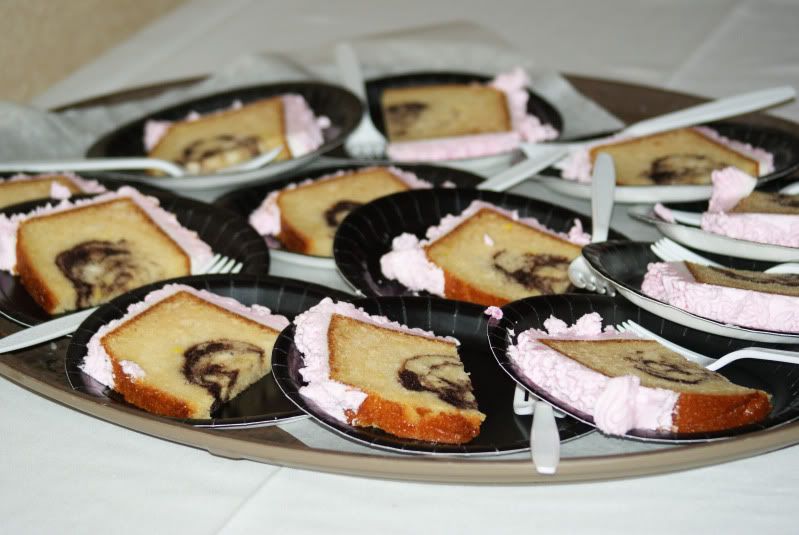 mmm...doesn't it look yummy. I didn't get to have some cake cus i was busy taking pictures lol =[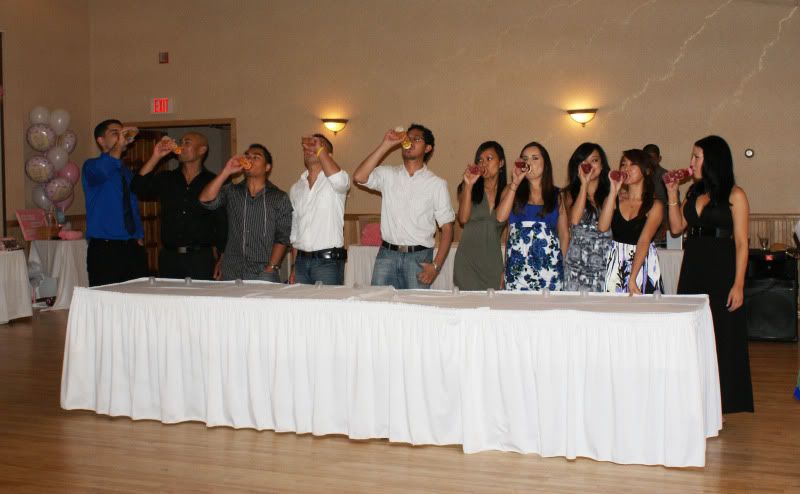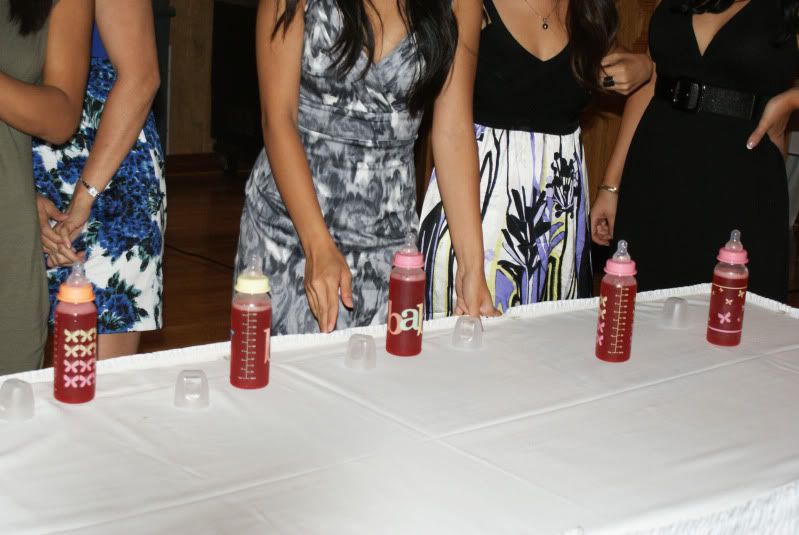 They played a lot of games, most of them having to do with baby stuff..this one is called who sucks the best. Whoever drank the most juice with the baby bottle when the time stop is the winner. They said it was actually hard to drink out out of the baby bottle. Prize for each winner of the games. It's so fun.. iv'e never been to a party like that. Besides playing musical chair when i was in middle school at a friends birthday party.. i miss parties like that!!
I will post more pics!!