I haven't been online much due to the fact that the wireless adapter for the laptop isn't working..so iv'e been using my sister's laptop any chance I got but never had enough time to post a new blog. Today, I did a photoshoot for my cousin.. My sister did her hair and makeup. Lynn looked beautiful!! My sister needed to do some before and after makeup/hair to show her clients some of her work. Tomorrow we are doing another photoshoot.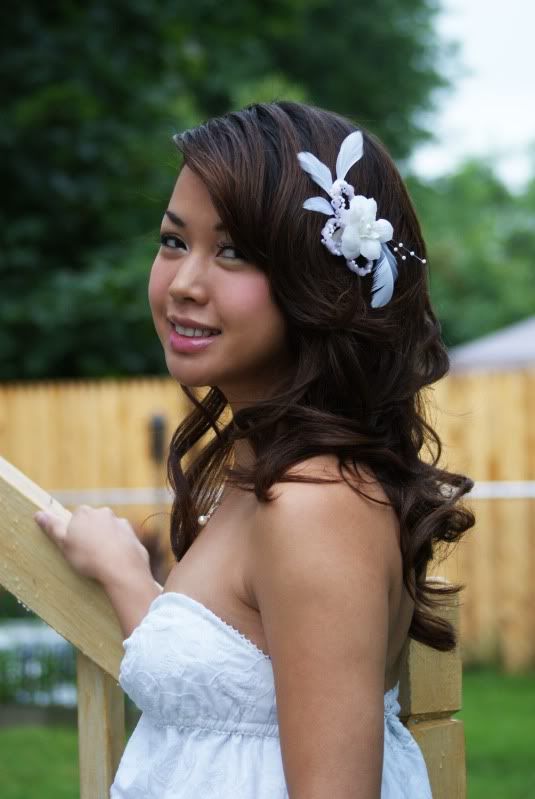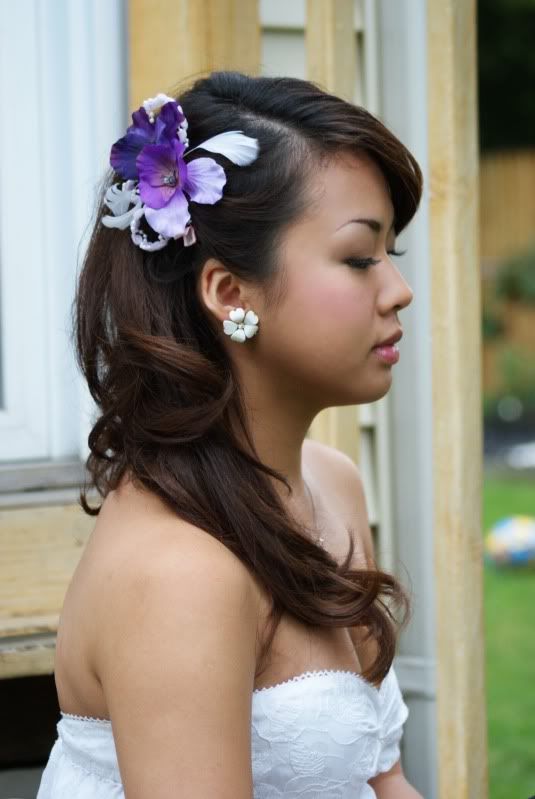 My sister made the flower hair pieces..pretty huh? She make's custom hair pieces and sells them so if you are interested you can let me know ;)
I wanted to see how this picture would look in black and white..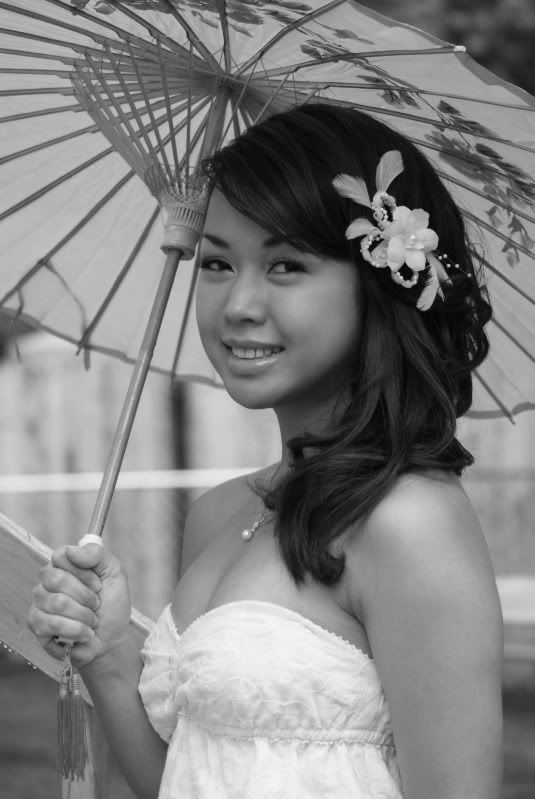 loveeeee ittttt in black and white =]